Discover more from A Better Built Environment
Written and Curated by Lucas Gray. Thoughts on creating a better built environment: architecture, design, transportation, urban design, technology, cities, parks, accessory dwelling units, designing places for people, and running a design business.
Over 2,000 subscribers
Opportunities in Underutilized Urban Spaces
As I explore both my home city and those I wander through on my travels, I find it fascinating how many opportunities there are to better utilize land if only people had some creativity. This is one reason why I loved stumbling upon this incredible project designed by ISA in Philadelphia. The XS House is a 6-story apartment building with seven units squeezed onto a narrow sliver of land only 11 feet wide and 93 foot long. One of the best parts of this project is that it replaced a few parking spaces to create much needed housing. Utilizing creative design moves like bump outs, mezzanines, and a single egress stair, the architects were able to create beautiful, light-filled units despite the tiny footprint. They also creatively used spacial gymnastics to create a 6-levels with only 3-stories to meet code requirements.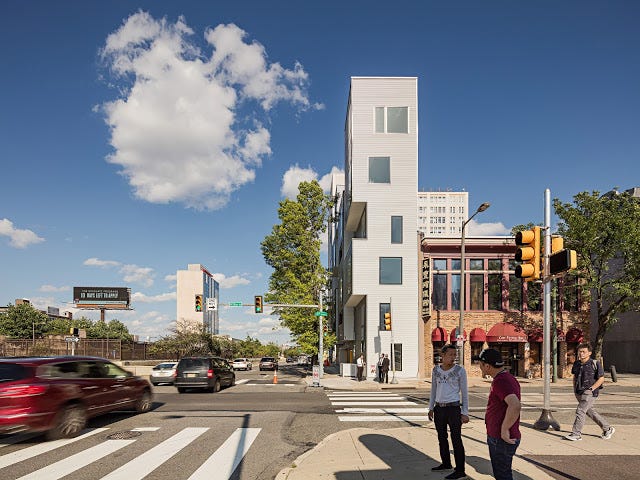 I would love to see more project like this, where we find leftover remnants of land and create innovative housing developments. This is also a great example of how tight constraints can actually contribute to creating great architecture. After seeing this project I checked out other work by ISA and am impressed by their ability to design really fun architectural projects on leftover land. This is a trend throughout many of their projects which can be seen here: http://www.is-architects.com/leftovers