Discover more from A Better Built Environment
Written and Curated by Lucas Gray. Thoughts on creating a better built environment: architecture, design, transportation, urban design, technology, cities, parks, accessory dwelling units, designing places for people, and running a design business.
Over 2,000 subscribers
Curatorial Team of 2019 Bi-City Biennale of Urbanism\Architecture (Shenzhen) Announced

The Organizing Committee of Bi-City Biennale of Urbanism\Architecture (Shenzhen) ("UABB (Shenzhen)") announced the team of Chief Curators of 2019 UABB (Shenzhen), which includes Architect and Director of MIT Senseable City Lab Carlo Ratti, CAE Academician Meng Jianmin and famous curator and art critic Fabio Cavallucci.
In addition to the three Chief Curators, the South China-Torino Collaboration Lab (a joint research center of Politecnico di Torino and South China University of Technology) will join as Academic Curator in the persons of Directors Sun Yimin and Michele Bonino.
The Science and Human Imagination Research Center of Southern University of Science and Technology, in the person of Wu Yan and the Politecnico di Milano, in the person of the Vice–Dean of the School of Architecture Adalberto Del Bo will take part into the curatorial team as Co-Curators.
Since March 2018 when the Call for Curators of 2019 UABB (Shenzhen) was launched, the Organizing Committee has received dozens of excellent proposals from home and abroad. After careful deliberation, the Organizing Committee and the Academic Committee finalized the members of the chief curators. Integrating the top energy from such fields as urbanism, architecture, technology, contemporary art and science fiction, the curatorial team of 2019 UABB (Shenzhen) represents a remarkable cross-disciplinary combination that aims to present a highly pioneering, creative and inspiring biennale. Carlo Ratti is the director of MIT Senseable City Lab which explores "new technologies' impact on global urban life and design". He is also a founding partner of the world's leading international design and innovation office Carlo Ratti Associati. He visited the first UABB (Shenzhen) in 2005 at the invitation of then Curator Yung Ho Chung and has been following the biennale ever after. Meng Jianmin is a member of the Chinese Academy of Engineering (CAE), Chinese Architectural Design Master, and Chief Architect of Shenzhen General Institute of Architectural Design and Research Co. Ltd. He is also one of the initiators for the first UABB (Shenzhen) and has served several times at the Academic Committee. Fabio Cavallucci, one of the most important contemporary art critics and curators worldwide, has directed multiple European contemporary art centers and coordinated such world-renowned biennales as the European Biennial of Contemporary Art (Manifesta). He holds a keen interest in Shenzhen and the Pearl River Delta Region for many years.
Members of UABB Academic Committee spoke highly of the proposal submitted by the curatorial team. Director of the Academic Committee Zhang Yuxing commented, " 2019 UABB (Shenzhen) will be a turning point for UABB. The curatorial proposal has initially presented a multi-dimensional structure that is full of tension. I believe this edition of UABB will be able to lead the urban space researches into a broader technology innovation field, and inspire visitors to rethink the subjectivity of human based on the exploration of new forms that people interact with the space, technology and city. UABB is no longer an event-based catalyst that activates a certain location within the city. Instead, it will be a generator of ideas that provokes the infinite imagination at people's hearts". Director of Design Society and curator of 2013 UABB (Shenzhen) Ole Bouman said, "the curatorial proposal for this edition of UABB is very strong in contents of public art. They are based on thoughts about international public obligation. This is not just art, but more an intervention approach for the city. This is the best part about the proposal. " Associate Dean (International and Mainland China Affairs) of the Faculty of Architecture at the University of Hong Kong Du Juan said, "this year's UABB curatorial proposal is a great experiment and a kind of collision as well. It is the collision between international experiences and local architecture, and the collision of art, architecture and literature with technology and science fiction. I look forward to seeing the exploration of digital technology in the fields of urbanism and urban issues could be expanded globally. "
The theme of 2019 UABB (Shenzhen) is "Urban Space + Technological Innovation". Shenzhen's unique geopolitical status, rapid urbanization process and excellence in technological innovation have made it one of the most ideal carriers for discussing such topics as city, technology and future. 2019 UABB (Shenzhen) will explore the new phenomena brought about by digital revolution that has unfolded in parallel with the urbanization process, and directly confront the most relevant key topics in today's cities. Taking the attention to "people" as an important premise, it will reflect on urbanism and architecture in ways beyond physical boundaries, and discuss how human could take more initiative to be the true subject of technological cities. The biennale will focus on the improvement of urban experiences as result of modern science and technology; meanwhile conduct a critical rethinking on the institutional constraints thus caused.
2019 UABB (Shenzhen) will adopt a methodology that transcends the boundaries of architecture, urbanism, technology, art and science fiction. For the first time in UABB (Shenzhen)'s history, these fields will be integrated in a varied yet holistic way to mark an exploration trajectory for future cities. In the biennale, a smart city platform will be built to showcase the possibility of producing brand-new interactive modes through the integration of digital and physical spaces, study the reconciliation between nature and cities driven by technology, and profoundly tap into the big data applied to cities. Moreover, the contemporary art and sci-fictional narratives will bring about a broader thinking framework that connects technology, art and humanities and involves the visitors and citizens into the biennale in a more intuitive, representational and resonating way.
During the biennale, thinkers and practitioners from different cultural fields and different disciplinary backgrounds such as architects, planners, artists, writers, philosophers and sociologists will meet for brainstorming and produce multi-perspective and brand-new creative works. It is tentatively decided that Liu Cixin, the famous science fiction writer and the author of The Three-Body Problem, and Wlodek Goldkorn, Polish journalist and writer will act as special academic advisers and create original works for the biennale, and that China's important contemporary artist Cai Guo-Qiang will also present a tailored work for 2019 UABB (Shenzhen).
UABB (Shenzhen), with seven editions already launched, has made itself a global open platform of the Pearl River Delta for innovation and a popular cultural event for the general public. The 8th UABB (Shenzhen) will open in December 2019. Such details as the theme, venue and exhibition period will be announced at the first press conference scheduled in early 2019. Stay tuned.
Members of Curatorial Team
Chief Curators:
Carlo Ratti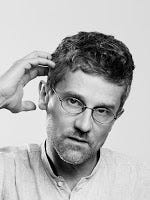 An architect and engineer by training, Professor Carlo Ratti teaches at the Massachusetts Institute of Technology (MIT), where he directs the Senseable City Lab, and is a founding partner of the international de- sign and innovation office CRA-Carlo Ratti Associati, based in New York City and Torino. He graduated from the Politecnico di Torino and the École Nationale des Ponts et Chaussées in Paris, and later earned his MPhil and PhD at the University of Cam- bridge, UK. A leading voice in the debate on new technologies' impact on urban life and design, Carlo has co-authored over 500 publications, including The City of Tomorrow (Yale University Press, with Matthew Claudel), holds several technical patents, and has contributed to the foundation of several high-tech startups in Europe and in the United States. His work has been exhibited worldwide at important museums and biennales.
Carlo has been featured in Esquire Magazine's "Best & Brightest" list and in Thames & Hudson's selection of "60 innovators" shaping our creative future. Blueprint Magazine included him as one of the "25 People Who Will Change the World of Design", Forbes listed him as one of the "Names You Need To Know'" and Fast Company named him as one of the "50 Most Influential Designers in America". He was also featured in Wired Magazine's "Smart List: 50 people who will change the world". Two of his projects – the Digital Water Pavilion and the Copenhagen Wheel – have been included by TIME Magazine in the list of the "Best Inventions of the Year".
Meng Jianmin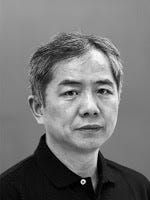 Member of the Chinese Academy of Engineering, Chinese Architectural Design Master, Vice Chairman of ASC and Chief Architect of Shenzhen General Institute of Architectural Design Research Co. Ltd. Graduated from the Southeast University with a Ph.D. degree, he is also Distinguished Professor of Shenzhen University, Distinguished Professor of City University of Macau, and Vice Chairman of the Architectural Society of China (ASC).
Meng Jianmin is one of the representative figures of architectural creation in China since the Reform and Opening-up. He has long been engaged in architectural design and theoretical research. He has presided hundreds of projects, won over 80 awards, and summed up the "Primitive (Benyuan) Design" theory. His publications include Primitive (Benyuan) Design, Implementation of Innovative Healthcare Design, Zero Gravity and many other works. He has a unique perspective on urban macro research, and was an early pioneer to advocate and explore smart city/architecture in China, with a series of research and practical achievements. He published On "Singular Architecture"; proposed a forward-looking theory of "Beyond Architecture" this year; and also led key national project New Methods and Tools of Goal and Effect Oriented Green Building Design.
Fabio Cavallucci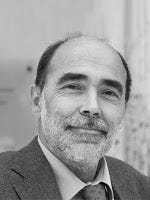 Fabio Cavallucci is one of the most important international contemporary art critics and curators. He is based in Milan, Italy. From 2001 to 2008, he directed the Galleria Civica of Contemporary Art of Trento. He coordinated Manifesta 7: The European Biennial of Contemporary Art (2008); he directed the 14th edition of the International Sculpture Biennale of Carrara (2010) and the Polish-Ukrainian section of the 1st Biennale of Kyiv (2012).
From 2010 to 2014, he oversaw the Contemporary Art Centre of Ujazdowski Castle (Warsaw); he directed the Luigi Pecci Center for Contemporary Art in Prato from 2014 to 2017, that he re-opened with the large exhibition The End of the World after the realization of an extension in 2016. He worked with many of the most important international artists and architects. Among them Cai Guo-Qiang, Maurizio Cattelan, Paul McCarthy, Mario Merz, Zaha Hadid.
Academic Curator:
South China-Torino Collaboration Lab (SCUT - Sun Yimin; Politecnico di Torino - Michele Bonino)
Co-Curators:
Science and Human Imagination Center of Southern University of Science and Technology (Wu Yan), Politecnico di Milano (Adalberto Del Bo).
Executive Curators:
Daniele Belleri [CRA], Edoardo Bruno, Chen Qiufan, Manuela Lietti, Wang Kuan, Xu Haohao, Zhang Li